As a working farm and school campus, Fox Chase Farm is only open to the public  during public events held at specific times throughout the year. These events offer opportunities to visit and explore the farm. Check back periodically or follow us on FACEBOOK for updated Event information.
 Recurring Events
---
MONDAY NIGHT GARDENING AT THE FARM – ON HOLD UNTIL FURTHER NOTICE!
This activity is on hold until further notice: The school district has put this program on hold. If you want to join us, contact us to find out where we are gardening now.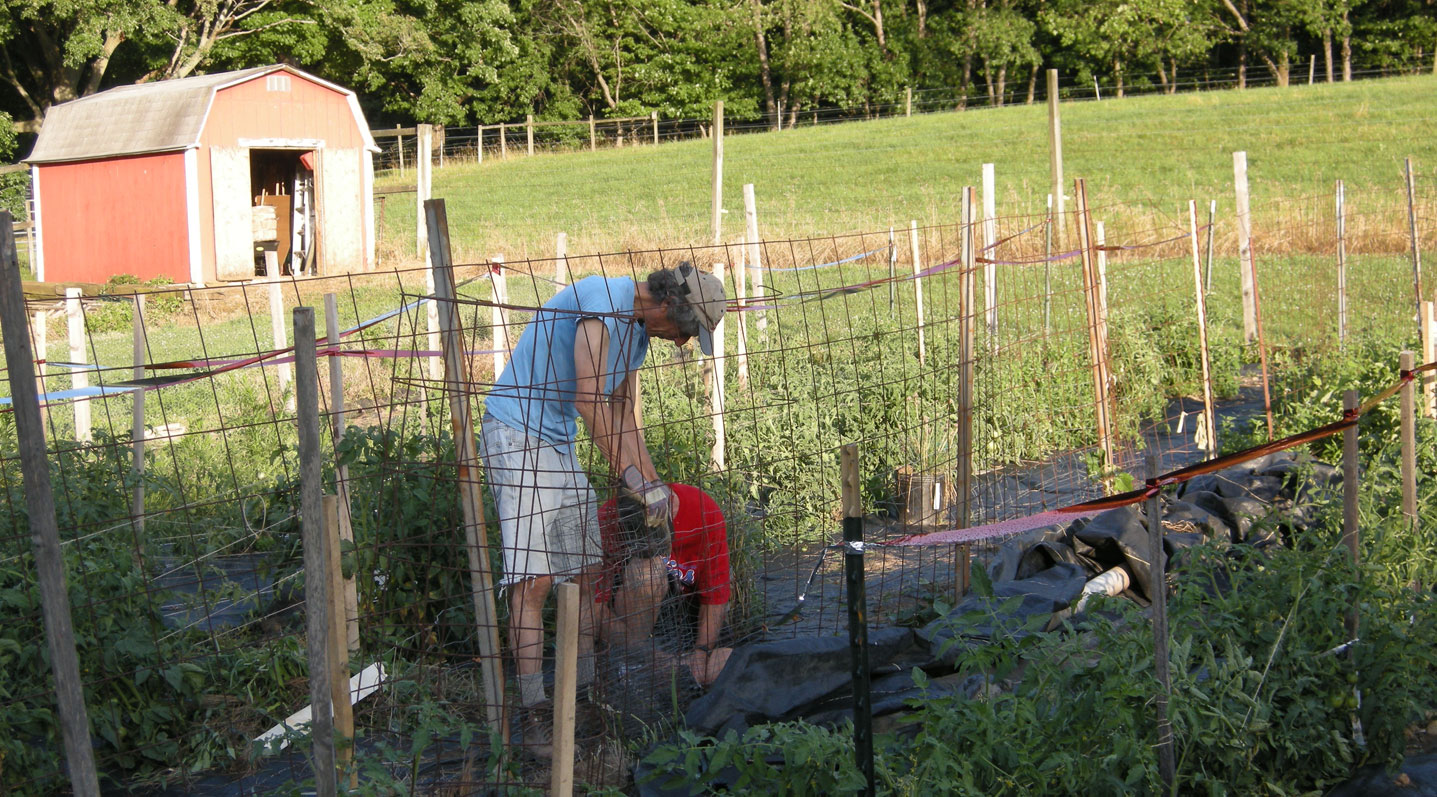 Festivals and Special Events

MAPLE SUGAR FESTIVAL
Saturday, March 4, 2023 – 12 – 4 PM
Learn the process of maple sugaring, watch the making of maple candy, and sample pancakes with pure maple syrup. Crafts & Storytelling. Maple products will also be for sale. Check out the maple sugar stove renovated with funds from Friends of Fox Chase Farm. Admission: $5.00 Adults and Children ages 2 and over; Children under 2 Free. Cash Only.

SHEEP SHEARING FESTIVAL
Saturday, April 22, 2023, 12 – 4 PM
Join us at Fox Chase Farm, 8500 Pine Road, on April 23rd from 12 – 4 PM for our annual Sheep Shearing Festival. Watch as live sheep are sheared, and learn what is done with the wool. Enjoy music, games, foot being sold, hayrides, candle dipping, and more. Admission: $5.00 Adults and Children ages 2 and over; Children under 2 Free. Cash Only.

HAYRIDES AT FOX CHASE FARM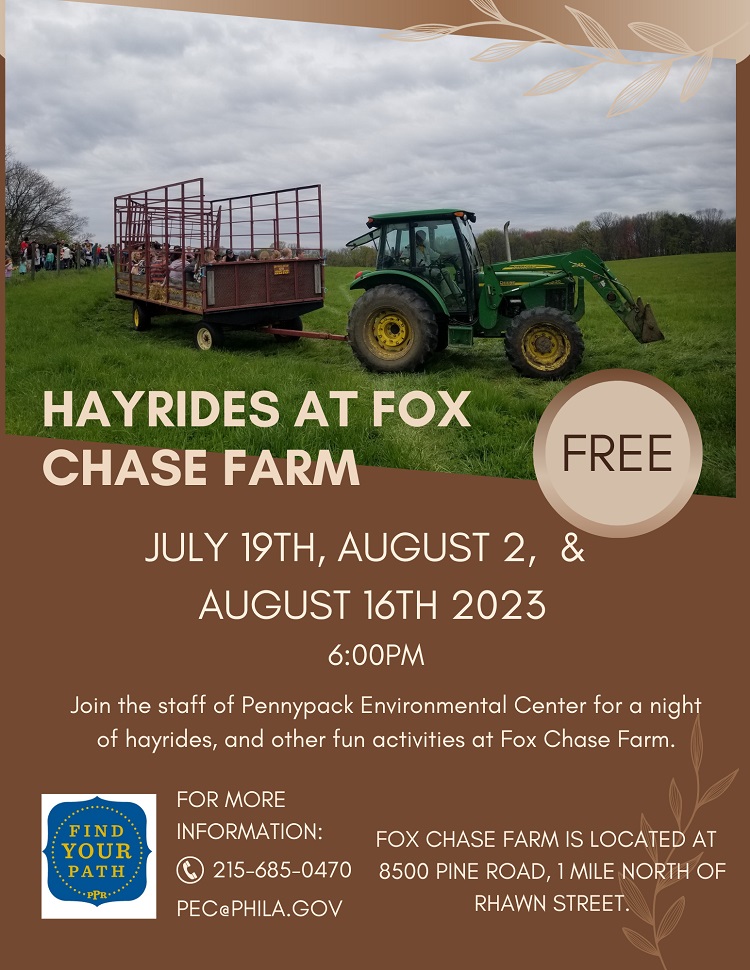 Wednesday, July 19, 2023, 6 PM
Wednesday, August 2, 2023, 6 PM
Wednesday, August 16, 2023, 6 PM
Join the staff of Pennypack Environmental Center for a night of hayrides and other fun activities at Fox Chase Farm. For more information: 215-685-0470 or PEC@PHILA.GOV Admission: Free
WEDNESDAY NIGHT OPEN HOUSE
DATE – TO BE DETERMINED
Fox Chase Farm will be open for visitors to explore the farm. Farm opens at 6:00 PM. Hayrides start at 7:00 PM.
FREE

APPLEFEST
October 21, 2023 – Noon to 4:00 PM
Enjoy a day of cider pressing, apple butter making, hayrides, seasonal games, pumpkin painting, music and more. Pumpkins, apples, apple butter and cider for sale.

SPRING PLANT SALE
2023 DATE – TO BE DETERMINED
Help support Friends of Fox Chase Farm. Vegetables, herbs, perennials and flowering annuals will be available for sale. Located on Pine Road near Farm entrance.

HOLIDAY GREENS SALE
2023 DATE – Saturday, December 9, 2023 – 11 AM to 2 PM
Ryerss Museum in Burholme Park
Support the farm. Unique hand decorated holiday wreaths, swags, and centerpieces will be available.
Greens including holly with berries needed. Swag / wreath decorating December 8. Email info@foxchasefarm.org for details or questions.
MEMBERSHIP MEETINGS
Members are invited to attend our Membership meetings, which are held at the Pennypack Environmental Center when they are scheduled. At present, the dates are not yet determined.